A delight to the senses, is it not?
Western Red Cedar. That's some good stuff. It is light and has some structural properties, typically reddish-brown in color, and aromatic with a sweet-spiced scent- reminiscent of cinnamon. Cedar wood in general is used for its aroma and weight. It is often used in a cedar chest for blankets, cedar blocks in a dresser, behind a fan or in a vehicle as an air-freshener, and notably found in colognes. Whether it is White Cedar, Eastern Red Cedar, or Western Red Cedar, this family has a very recognizable width of scent. Western Red Cedar, however, is our topic of today because it is very reliable for some of what we do here at Accent Truss.
Decorative gable brackets, eve trusses, outdoor posts and plates, knee braces, etc. These are typical applications for the Western Red Cedar we use. It holds a clean look when sanded well, but because it is a softer wood it dents more easily and therefore the "rough-sawn" look is very popular with Western Red Cedar. Just like the cypress we use, this cedar is naturally rot-resistant and ages very well. So if you are considering any outdoor accents or structures, Western Red Cedar is a solid choice.
Here are a couple of projects with the perfect touch of Western Red Cedar: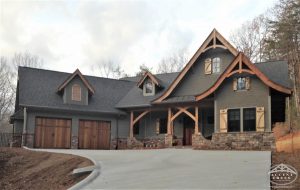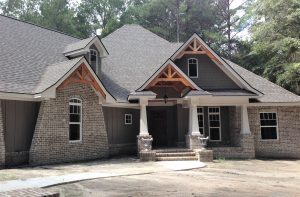 For more design inspiration, check out our Galleries pages!