This look emerged as a frontrunner in the 2010's and has risen to unmatched popularity in architectural and interior designs. There are two things to consider when talking about farmhouse style. The first is the actual decoration and interior look, as well as the architectural design. The second is the framework for creating this iconic style. The goal of farmhouse interior design is to kindle a warm and comfortable atmosphere, integrating cozy furniture, reclaimed elements (accessories and wood), and big timber. That's where we come in. It's in our name. Accent Truss. We are the experts in heavy timber trusses and components. But before we get into timber, let's brush over some design tips.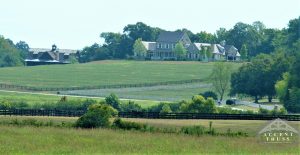 The Feel: As much as modern farmhouse style is exposed timbers and wide plank flooring, it is also about evoking a clean look of warmth and comfort with neutral warm or cool design and color elements. That creates a living space that is both spatially freeing and mentally stimulating, because simplicity and comfort evoke creativity and clarity. That's the key of the color palette of farmhouse: overall light themes with accents of warm or crisp colors. Incorporating this approach with layers of different textures really adds depth to the feel of your space. As an example, adding metal railing or metal light fixtures brings a touch of modern to the look. Tin, copper, cast iron, and brass are perfect metals for these accents. For more detailed information on this style design, links to design blogs are posted below. Now for the part we specialize in.
The Look: As you consult your designers or craft the feel yourself, we have your back concerning the what and where of the timber components of your home or office. The particular applications of the timber structures we build depend heavily on the space in question. We assist you and work together to create the best additions for you. For now, we will explain some typical parts of the timber frame look we craft.
The Truss: This structure is on our logo. It can be structural or aesthetic in purpose, but always a strong and aw-inspiring aspect if you have pitched ceiling space available.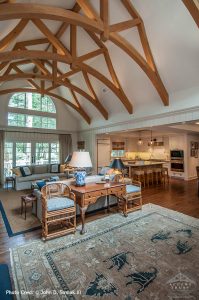 The Grid Ceiling: This is perfect for spaces that could be accentuated with straight lined heavy timber but limited to a flat ceiling. Generally, this tic-tac-toe shaped component is contrasted will clean light colored ceilings, but there are a myriad of possibilities.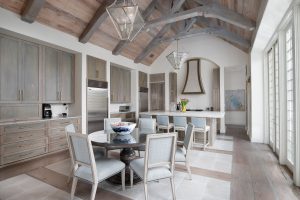 Post and Beams: These are, respectively, the vertical timber columns and the horizontal beams resting on them. Posts and beams (also plates), add a strong vertical and settled aspect to any work or living space.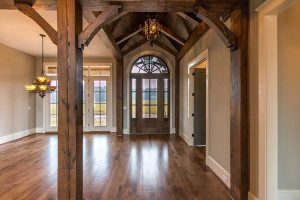 At the end of the day, our goal is to professionally build your projects with the best engineering and craftsmen available. So whether you are planning on constructing your own modern farmhouse, industrial office, waterside dock, or beautiful porch, we are the experts.