"Sometimes all it takes is a tiny shift of
perspective to see something familiar in a totally new light."
– Dan Brown
It was time for a renovation of our website and logo, one that reflects who we are today: a company with longevity that's always open to innovation, change and growth and one that has a Coastal, SC and Upstate, SC location with countless projects throughout the country in all kinds of settings. We also spend so much time focused on crafting heavy timber trusses and components that we hadn't made our website mobile friendly yet; well it is now! We highly recommend Colophon New Media who helped us achieve the great fresh look and set up you see here and you'll find now at…www.accenttruss.com
Don't miss
 the galleries
 they're full of great images of Lake and Beach Homes, Equestrian Buildings, Farm Houses, Outdoor Structures, Commercial Projects…the list goes on.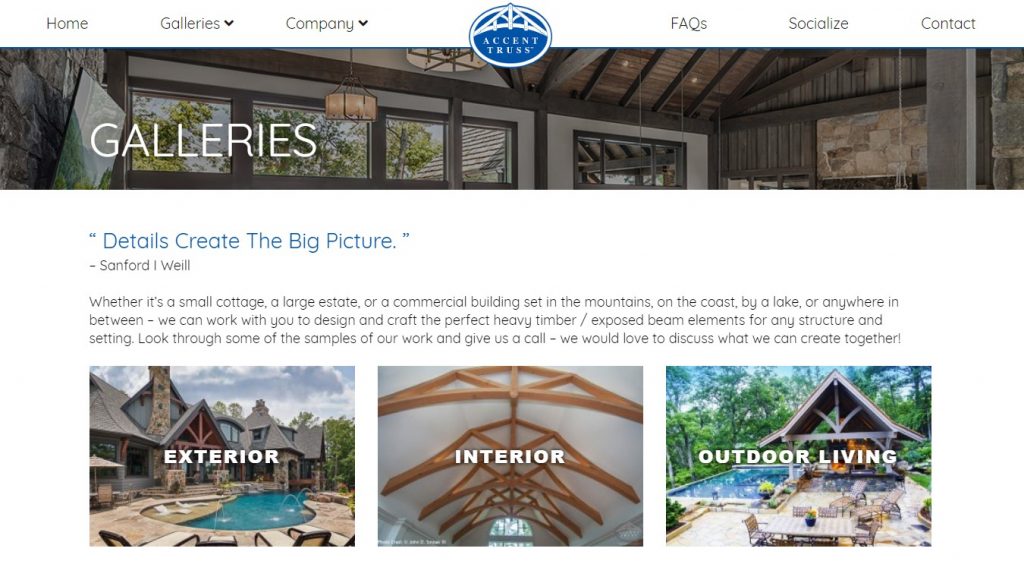 If you have questions about us, exposed beams / timber frame, wood species, textures and finishes, joinery, and/ or our process go to the
 FAQs  page.
  We think you'll find your answer there and if you don't by all mean give us a call 877-898-5108.  Here's a snippet from there on timing your project…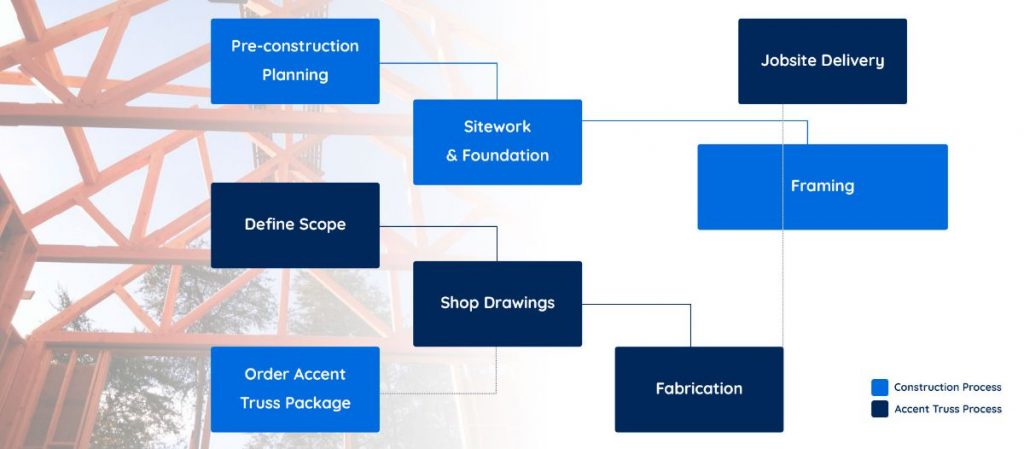 Looking for even more in-depth information about post and beam, us, or details about some of our past projects? Go to the blog page where you'll find all that and more.
Thank you for visiting with us here and at our new online location. We encourage you to also say hello with a call, an email info@accenttruss.com or better yet, come see us at one our physical locations.